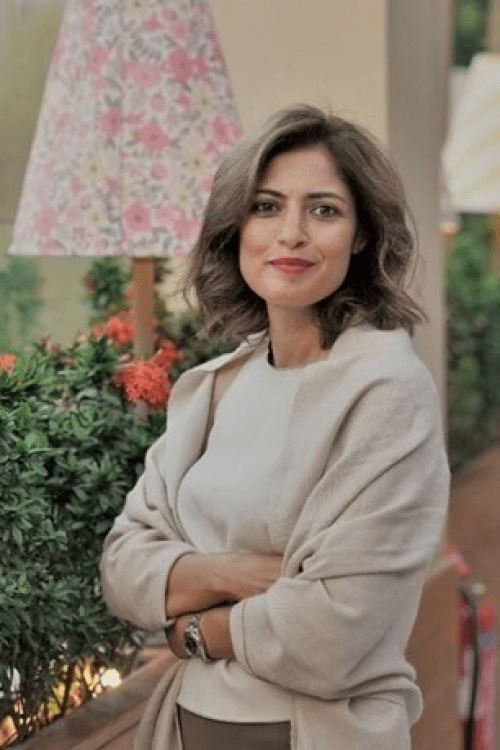 Founder & CEO of People Impact, UN Senior Consultant, Public Speaker
Noha Hefny is an innovator, connector, synergist, and systems thinker who has championed and initiated various social impact partnerships impacting thousands of people throughout her career. Her mission has been advancing women and youth issues, the SDGs and reducing inequalities. Her efforts have garnered her various awards based on her consistent efforts and work as a humanitarian, corporate leader and serial social entrepreneur for over more than two decades.
In 2021, Noha was selected as one of the Top 100 Women in Social Enterprise by the European Euclid Network supported by the European Commission. She gained this recognition as one of three Arab women on this list which consists of mainly European based women-led social enterprises. The same year she received the Global Sustainability Leadership Award from the Global Council for the Promotion of International Trade in 2021; in recognition of her work in championing the Sustainable Development Goals (SDGs). She is also the recipient of the GCC Women's Leadership Award from CMO Asia and the World Women Leadership Congress in 2019. She was also nominated for the 2018 Emirates Woman, Women of the Year Award in the Humanitarian category and for the Tallberg/Elliason Foundation Global Leadership Prize in 2020.
Noha is a social entrepreneur leveraging entrepreneurship as a force for good. She is today the Founder & CEO of People of Impact, a social impact consulting, innovation and collaboration platform advancing the Sustainable Development Goals (SDGs). People of Impact translates Noha's vision to address silos, fragmented efforts, the need for innovation and multistakeholder partnerships in the social impact ecosystem. It stems from her deep belief in the importance of redesigning the collaboration model in this field to yield to innovative and disruptive sustainable solutions to address the pressing social challenges facing the world.
Noha is also currently senior consultant at UN Women handling strategic partnerships for the GCC. In this role, she is also the lead for the UAE Chapter of the Unstereotype Alliance working to unstereotype media and advertising, she also focuses on advancing the women economic empowerment and women's role in peace and security.
During her career, she also served UNHCR and UNESCO in various capacities. At UNHCR, she was the only Arab woman at the time on the field in East Sudan and South of Algeria humanitarian operations focused on the international protection of refugees and she worked as focal point for unaccompanied minors and women survivors of violence in offices in Egypt and Tunisia. In the private sector, she held the role of regional director of corporate affairs, heading the department for PepsiCo in the MENA region, one which she established. Her responsibilities spanned social responsibility, communications, reputation management, public affairs and consumer relations. She assumed this role at the age of 30 and was the youngest member of the executive regional leadership team. At McKinsey & Company, she was the director of communications covering geographies including Eastern Europe, the Middle East & Africa, and focusing on strategy design as well as issues and crisis communications.
Noha previously co-founded, She is Arab and Lit-creative, two startups that focus on women's leadership representation and ethical marketing. She is a Co-Author of two books focused on inspiring resilience, hope and driving purpose "Quarantine and Beyond" and "From Fear to Love". She is a board member and strategic advisor for several non-profit and social enterprise boards. She is a global speaker and was also a mentor as part of the Cherie Blaire Foundation's Global Women's Mentorship Program and a Founding Member & Ambassador of Women Heart to Heart.